Our vision behind this project
What began as a novel idea 10 years ago—to bring together seven of Eugene's signature non-profit arts organizations into one building will now bring new housing, vibrancy and arts engagement to Eugene's Midtown District, catalyzing adjacent development, restaurants and street life, and enhancing the quality of living in this area.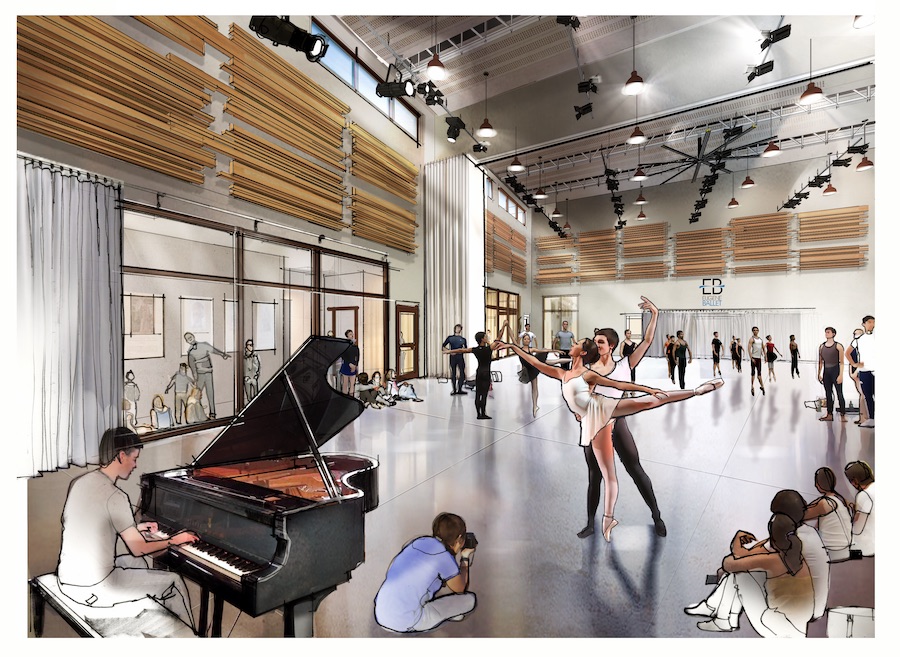 The vision of combining private development with nonprofit space in the same building may seem unconventional, however, precedents for this proposed style of development exist and can be seen with The Balboa Theater in San Diego, The New York City Ballet and the School of American Ballet. These are successful examples of blending mixed use spaces of the performing arts and luxury living spaces.
"Pairing a thriving arts and culture hub with new housing helps supports the current need for housing in the heart of Eugene," says Josh Neckels, executive director at the Eugene Ballet. "It will also create a solid foundation for these non-profit arts groups that function both as attractive incentives for new businesses and investments in Eugene, as well as provide increased arts and cultural education for the next generation of workforce ."